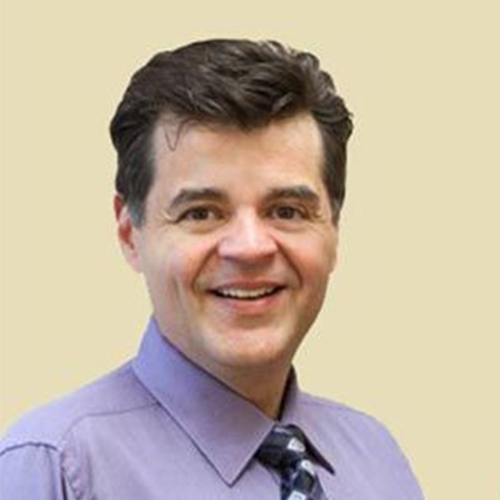 Dr. Karamanis grew up in Montreal where he received his D.D.S. from McGill University Faculty of Dentistry in 1992. He received a number of awards including the Canadian Dental Association Student Award. After graduation, he spent four years as a dentist for the Canadian military.
In 1994, Dr. Karamanis was certified to restore dental implants by Branemark and in 2006 to place implants. He is constantly upgrading his skills with hundreds of hours of continuing education. This allows him to bring the latest materials and technologies to the Comox Valley. Dr. Karamanis has studied under many famous mentors including Dr. Gord Christensen and Dr. John C. Kois, and he is currently a mentor at the Kois Center®: Advancing Dentistry Through Science. Currently. Dr. Karamanis mentors other dentists in this teaching center in Seattle, helping them learn the latest techniques in complex restorative and aesthetic dentistry using risk assessment and evidence-based dentistry.
Dr. Karamanis has been in the Comox Valley since 1992 and has completed advanced studies in full-mouth and rehabilitative dentistry, including advanced cosmetic dentistry, porcelain veneers, dental implants, crowns and bridges, oral and inhalation sedation, as well as dentures and implant supported dentures.
He is currently a member of the Canadian Dental Association and the British Columbia Dental Association, as well as the College of Dental Surgeons of BC.
Dr. Karamanis and his wife Michelina have two boys, Nikolas and Alexandros. Outside the office, he likes to volunteer with local sporting clubs and has coached hockey, soccer, and basketball for many years. When not at the arena, he enjoys golfing and fishing with his family.
Professional and highly trained - visit our dentist near you today!